Aveiable to buy
Sculpture made of granite stone and highlighted glass. Exploring idea of What is Home.
The base of the sculpture is a square. There are four columns, one at each corner, supporting a pyramid like roof top. This base represents the foundation of the dwelling. The columns and roof are firm, strong and made of granite. From inside the structure emerges an organic form made of glass. The substantial and heavy granite roof sits ominously and oppressively over the delicate glass.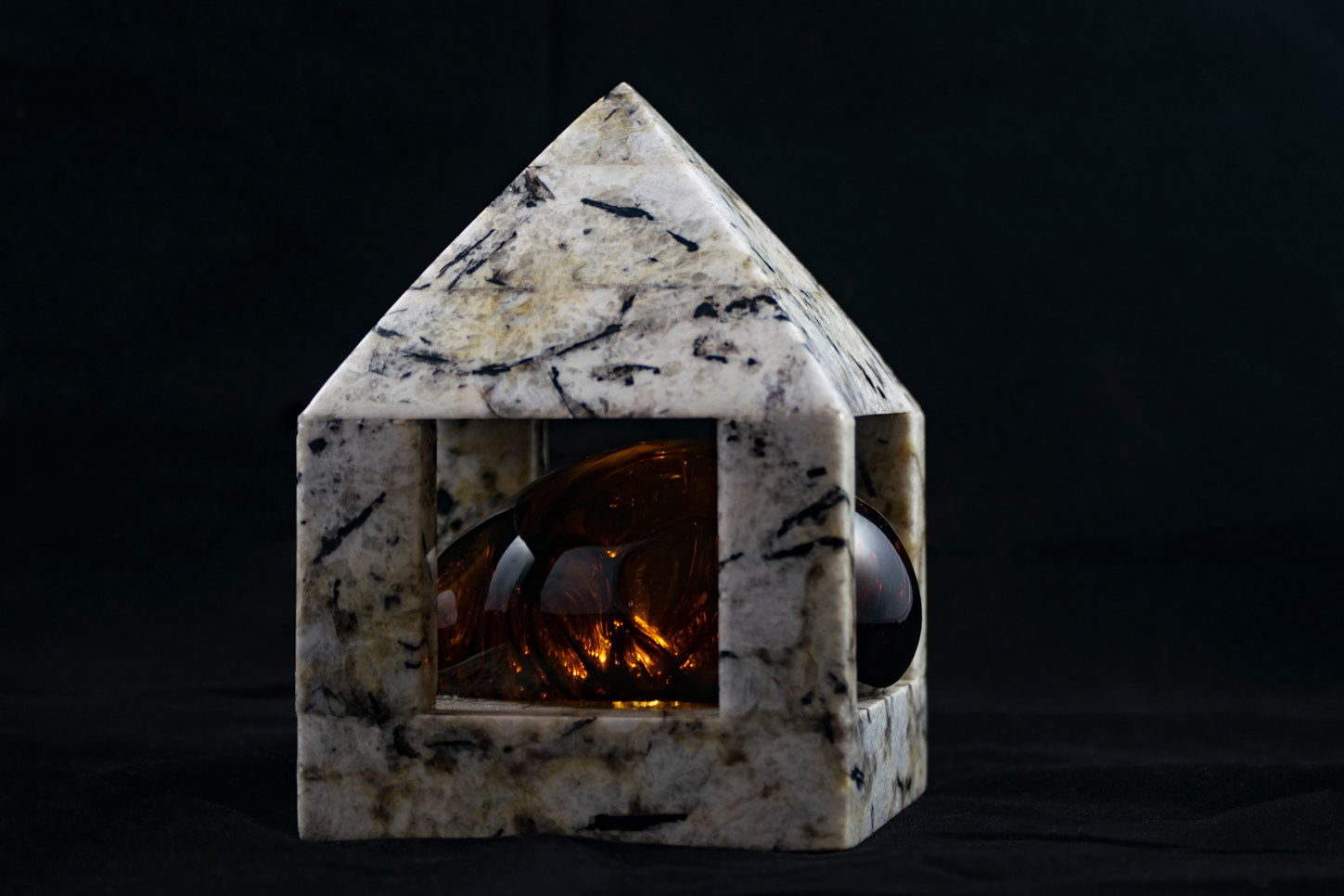 When lock down begin in the UK and when I first started to explore the idea of what home is to different people, I pondered over how I could present these ideas of home as a piece of artwork. My mind became occupied with the situation of women and mothers who live with oppressors and found themselves in a very difficult situation during the pandemic. For these women home is not only a heavy burden, but a prison.